心奪われた
Craftwork that captures the captivating scenery of Okinawa in glass
將難忘的沖繩風景吹進你的專屬玻璃杯中
Craftwork that captures the captivating scenery of Okinawa in glass. 將難忘的沖繩風景吹進你的專屬玻璃杯中
オトナの遊び心
An artistic time in the Yanbaru forest
在山原森林度過一段難忘的藝術時間
An artistic time in the Yanbaru forest
在山原森林度過一段難忘的藝術時間
やんばるの森
Artwork that stimulates the playful spirit of adults
高溫中有趣又刺激的手作體驗
Artwork that stimulates the playful spirit of adults
高溫中有趣又刺激的手作體驗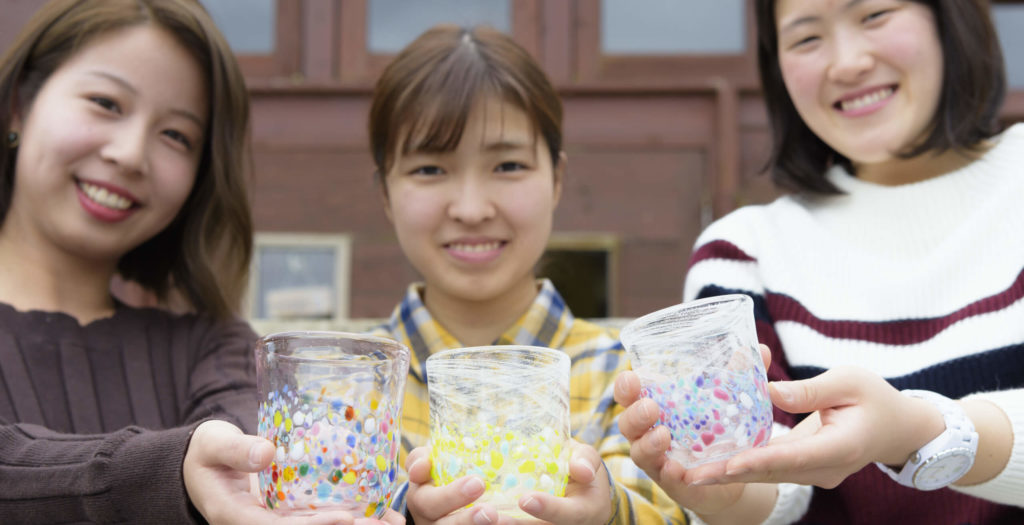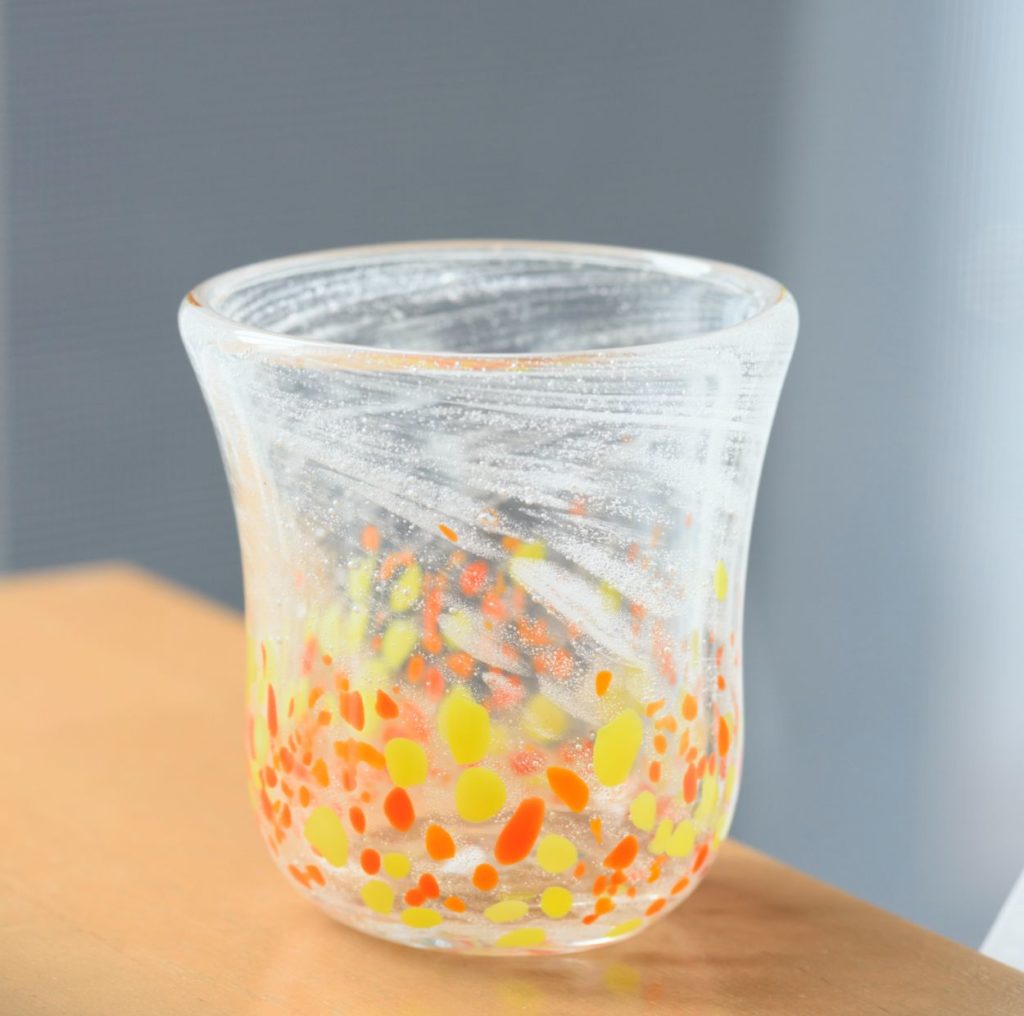 Create a vessel that captures the shining moments spent with your loved ones in the Okinawan landscape.
A glass art workshop that stimulates the playful spirit of adults.
Whether you're traveling to celebrate a milestone such as marriage, graduation, a career change, or anniversary,
enjoy an artistic time during your memorable trip in the Yanbaru forest with your loved ones.
Create an unforgettable work of art that captures the memories and scenery of your trip to Okinawa in glass.
No special skills are required.
將沖繩旅遊的難忘回憶,吹進你的玻璃杯中。
不論是結婚、畢業、旅行、紀念日等理由來到沖繩遊玩,透過高溫的琉球玻璃體驗,將回憶存放在作品裡。
與重要的人事物一起度過一段難忘的手作時間,一定是一生都忘不了的美好回憶。
Ryukyu Glass Art Workshop
琉球玻璃體驗課程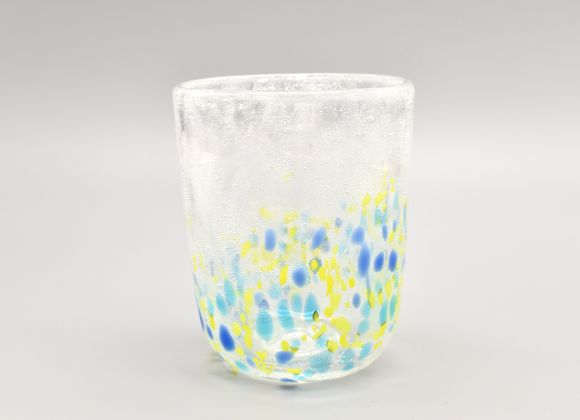 Glass
Make a glass that will enhance your morning drink to the maximum.
Our most popular shape. Recommended for beginners.

玻璃杯
每天都想使用的玻璃杯!
體驗課程中最具人氣的經典造型。
難易度:★(適合新手/初學者)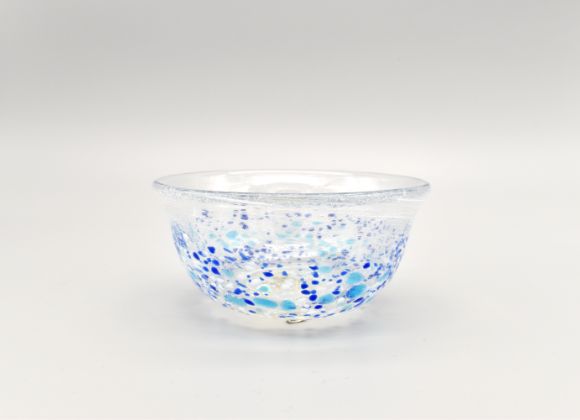 Small bowl
Make a small bowl to use for yogurt or salad, etc., and feel like you are at a resort.
The level of difficulty is intermediate, so this one is recommended for those who have some experience with hands-on glass activities.

碗
帶有度假氛圍的小碗,裝優格或沙拉都很適合
難易度:★★(適合有過吹製體驗的客人)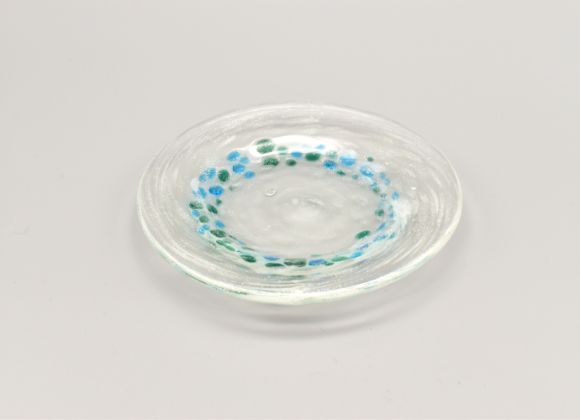 Plate
Make a plate that can also be used for decoration.
This is the most difficult level product to create, so it is recommended for those with experience.

盤子
不論是當器皿或裝飾都非常適合
難易度:★★★(適合有過吹製體驗的客人)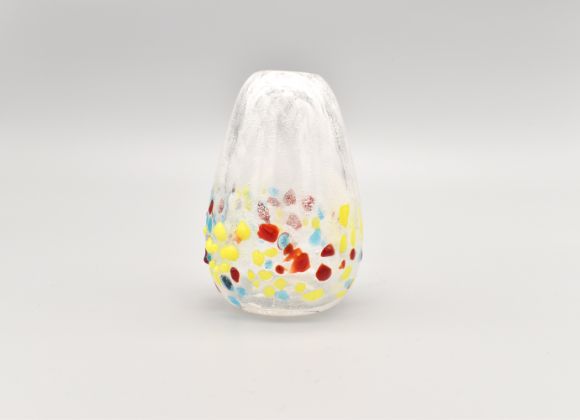 Flower vase
Make a vase that looks great as decoration even without flowers.
Recommended for beginners.

花瓶
當花瓶或擺件都很美觀實用
難易度:★(適合新手/初學者)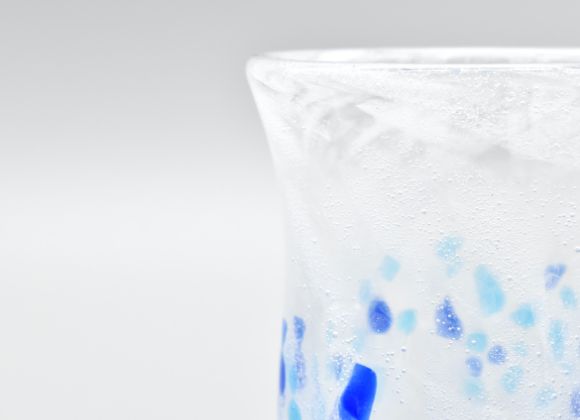 Glass blowing activity
A hands-on activity for creating artwork that captures the transparent Okinawan landscape in glass.

手工吹製玻璃體驗
難忘的沖繩風景吹進你的專屬玻璃杯中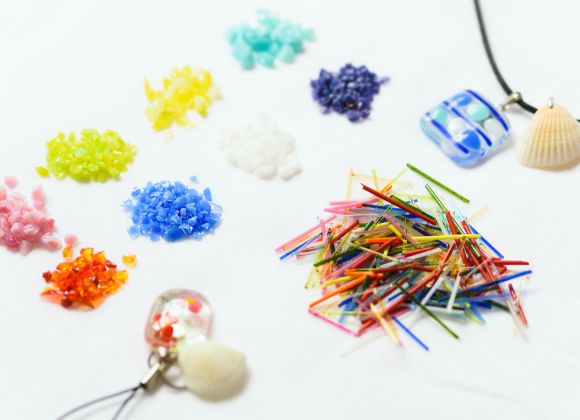 Accessory glass activity
Make an original accessory to carry your memories with you.
This activity is ideal for those who are hesitant about blowing glass and for children.

琉璃飾品製作體驗
創意想法搭配琉球玻璃燒製出獨一無二的飾品,對吹玻璃感到不安的客人或者小朋友都很適合。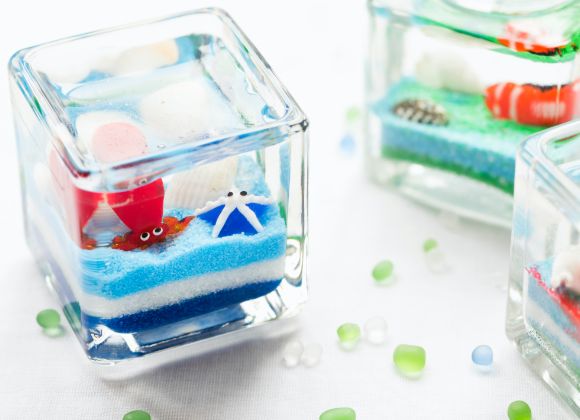 Gel candle activity
Make a candle featuring the Okinawan landscape to decorate your home.
An ideal activity for small children to participate in with their parents.

果凍蠟燭體驗
放在家裡當擺飾,隨時都能回味的沖繩風景,小小朋友或親子手作都很適合。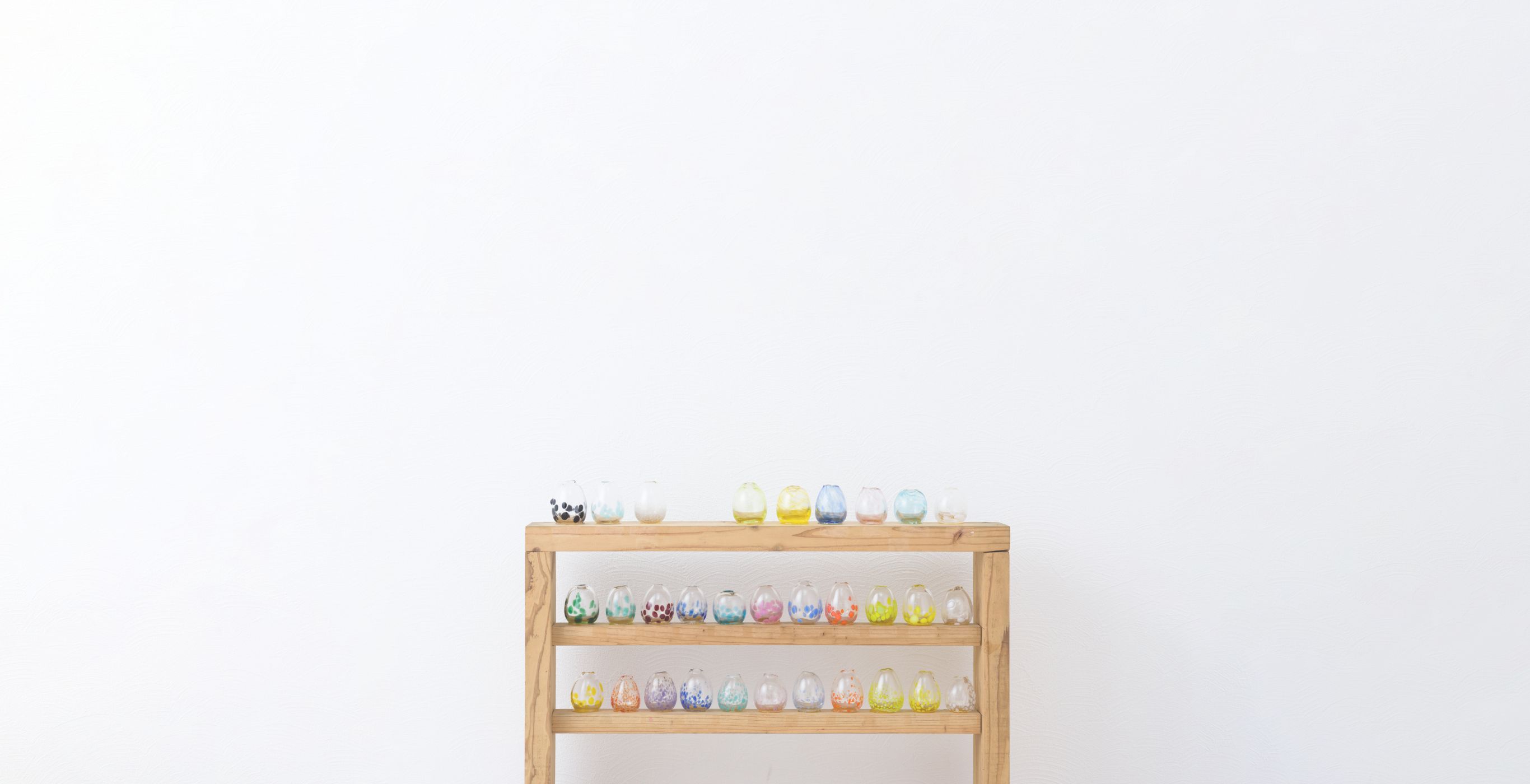 Craftwork that captures the captivating scenery of Okinawa in glass
將難忘的沖繩風景吹進你的專屬玻璃杯中